North Carolina

 Biohazard Waste Regulations
Highlighted Requirements
Generators that generate 50 pounds or more regulated medical waste per month must prepare a plan to ensure proper management of regulated medical waste. The plan must be maintained at the generating facility and generators must maintain records for each shipment of RMW. The records must include: the amount of waste by number of packages, date shipped off-site, name of transporter, and the name of storage or treatment facility. There are no reporting requirements, however, these records must be maintained at the generator's facility for at least three years.
Overview

North Carolina's medical waste disposal regulations are managed by the North Carolina Department of Environment and Natural Resources Division of Waste Management. The complete detailed disposal requirements are outlined in Medical Waste Guidance and Interpretations 

 .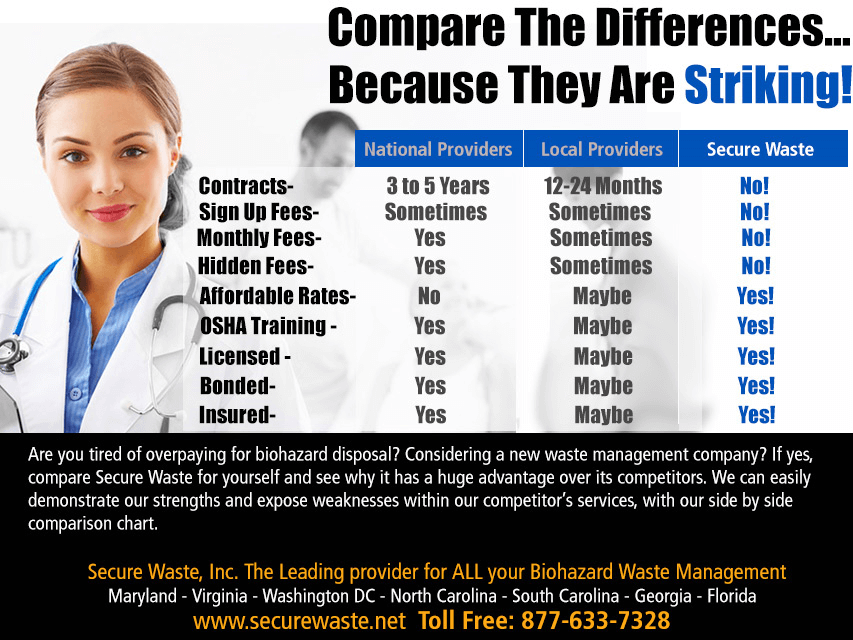 OSHA Regulations
In addition to the state medical waste environmental regulations there are some Occupational Safety and Health Administration (OSHA) rules that apply to medical/infectious waste. North Carolina is one of 24 states operating an approved occupational safety and health program. This program is operated by the Occupational Safety and Health Administration. OSHA rules (Occupational Exposure to Bloodborne Pathogens Standards) impact various aspects of medical/infectious waste, including management of sharps, requirements for containers that hold or store medical/infectious waste, labeling of medical/infectious waste bags/containers, and employee training.